0
Be Done With It
Started by
Dee
, Aug 29 2011 03:46 PM
You cannot reply to this topic
Posted 29 August 2011 - 03:46 PM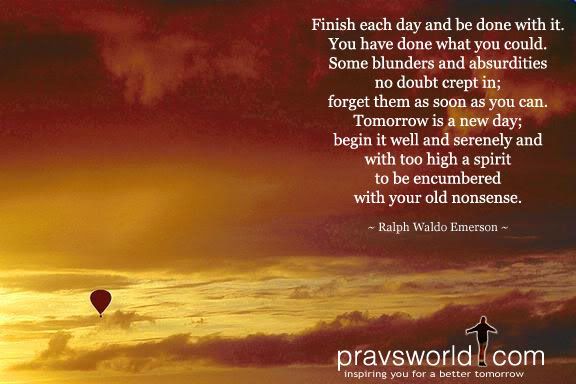 ---
Posted 29 August 2011 - 05:53 PM
Dee, this is really a good thought! We carry around so much from our day into nighttime. No wonder we are all stressed all of the time. Thanks for posting this. Laura - Hugs!

---
Posted 30 August 2011 - 09:37 AM
You're right, Laura, it's often difficult to let things go when we should. I am so guilty of constantly second guessing myself and dong the 'should I have' or maybe I 'shouldn't have' game. It's such a waste of time and energy, and stressful as well. Maybe we should print this suggestion and read it at the end of each day.

---
---
---
1 user(s) are reading this topic
0 members, 1 guests, 0 anonymous users