1
Meaningful Life
Started by
Dee
, May 07 2012 09:58 AM
You cannot reply to this topic
Posted 07 May 2012 - 09:58 AM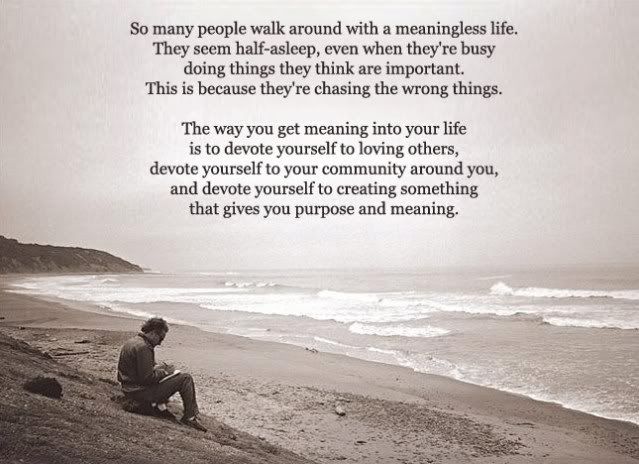 ---
Posted 07 May 2012 - 07:13 PM
Hi Dee, I love this and how appropriate for everyone. I have been offsite promised Peg that I'd not be a stranger here anymore. And the title of your post really stood out to me. Somedays we need to keep reminding ourselves just what we are here for. Something we all have to stop and do.

So thanks for posting it, I found it very inspiring.

Laura from Ohio!

---
Posted 08 May 2012 - 10:14 AM
It's so nice to see you posting again, Laura. I hope that you and Peg had a very nice time visiting with one another.


---
---
---
1 user(s) are reading this topic
0 members, 1 guests, 0 anonymous users